About Source Logistics & Our Services
Source Logistics services a wide range of sectors and industries, including industries such as food and beverage, health and beauty, consumer retail, medical, manufacturing, technology, finance, insurance and more. We help both domestic and international companies grow by cementing a dynamic platform that alleviates the unexpected and unexpected pain points associated with scaling your business.
Source Logistics is committed to providing flexible and scalable solutions for your Distribution Business. We give you real-time visibility so that you can track your inventory every step of the way.
Source Logistics aims to be an essential component of your Supply Chain, providing complete, expedient and accurate fulfillment services that you and your customers can rely upon.
Source Logistics offers full a full suite of brokerage services. We handle everything from Parcel to Truckload, including and specialized services, such as Drayage and Consolidation.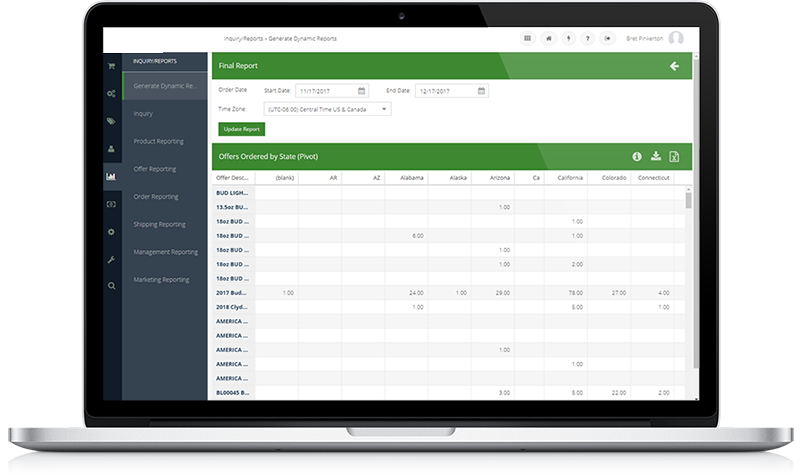 Our Technology
Smart, customizable, ahead of the industry, user-friendly and real-time visibility are all attributes of our Warehouse Management System (WMS). By accessing information via the internet, Source Logistics' fully integrated system gives you the tools to control all of your operations in real-time. Regardless of which Source distribution center your product is located, and regardless of your location in the world, you always have complete control.
With simple inventory and shipping controls, we integrate your merchandisers or broker's handheld devices to receive orders directly from the stores they are visiting. They can input the order, transfer it electronically to your accounting area for approval, then transfer it forward to our WMS (Warehouse Management System) for processing and shipping.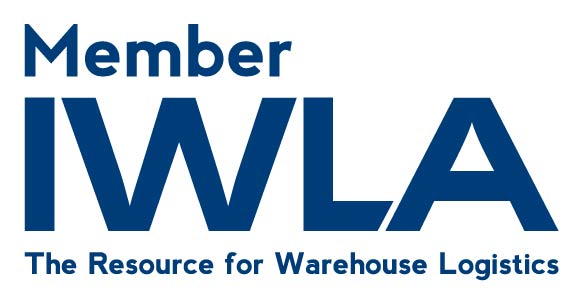 Corporate Office
812 Union Street
Montebello, CA 90640
City of Industry, CA
13060 Temple Avenue
City of Industry, CA, 91746
City of Industry, CA
2225 Workman Mill Road
City of Industry, CA 90601
Portland, OR
15849 N. Columbia Blvd.
Suite 100
Portland OR 97203
Laredo, TX
401 Logistics Drive
Suite 105
Laredo, TX 78045
Laredo, TX
8900 San Mateo Drive
Laredo, TX 78045
Laredo, TX
13819 Humphrey Road
Laredo TX 78045
Laredo, TX
1402 Carriers Drive
Laredo TX 78045
Laredo, TX
11302A East Point Drive
Laredo TX 78045
Houston, TX
22003 Cypress Slough Road
Suite 100
Houston, TX 77073
Monroe, NJ
2 Middlesex Avenue
Suite A
Monroe, NJ 08831
South Brunswick, NJ
5 Nicholas Court
South Brunswick NJ 08810
Corporate Office
812 Union Street
Montebello, CA 90640
City of Industry, CA
13060 Temple Avenue
City of Industry, CA, 91746
City of Industry, CA
2225 Workman Mill Road
City of Industry, CA 90601
Portland, OR
15849 N. Columbia Blvd.
Suite 100
Portland OR 97203
Laredo, TX
401 Logistics Drive
Suite 105
Laredo, TX 78045
Laredo, TX
8900 San Mateo Drive
Laredo, TX 78045
Laredo, TX
13819 Humphrey Road
Laredo TX 78045
Laredo, TX
1402 Carriers Drive
Laredo TX 78045
Laredo, TX
11302A East Point Drive
Laredo TX 78045
Houston, TX
22003 Cypress Slough Road
Suite 100
Houston, TX 77073
Monroe, NJ
2 Middlesex Avenue
Suite A
Monroe, NJ 08831
South Brunswick, NJ
5 Nicholas Court
South Brunswick NJ 08810
Corporate Office
812 Union Street
Montebello, CA 90640
City of Industry, CA
13060 Temple Avenue
City of Industry, CA, 91746
City of Industry, CA
2225 Workman Mill Road
City of Industry, CA 90601
Portland, OR
15849 N. Columbia Blvd.
Suite 100
Portland OR 97203
Laredo, TX
401 Logistics Drive
Suite 105
Laredo, TX 78045
Laredo, TX
8900 San Mateo Drive
Laredo, TX 78045
Laredo, TX
13819 Humphrey Road
Laredo TX 78045
Laredo, TX
1402 Carriers Drive
Laredo TX 78045
Laredo, TX
11302A East Point Drive
Laredo TX 78045
Houston, TX
22003 Cypress Slough Road
Suite 100
Houston, TX 77073
Monroe, NJ
2 Middlesex Avenue
Suite A
Monroe, NJ 08831
South Brunswick, NJ
5 Nicholas Court
South Brunswick NJ 08810